Interiors Inspired by Barbie Style
Posted by GLAM POSTERS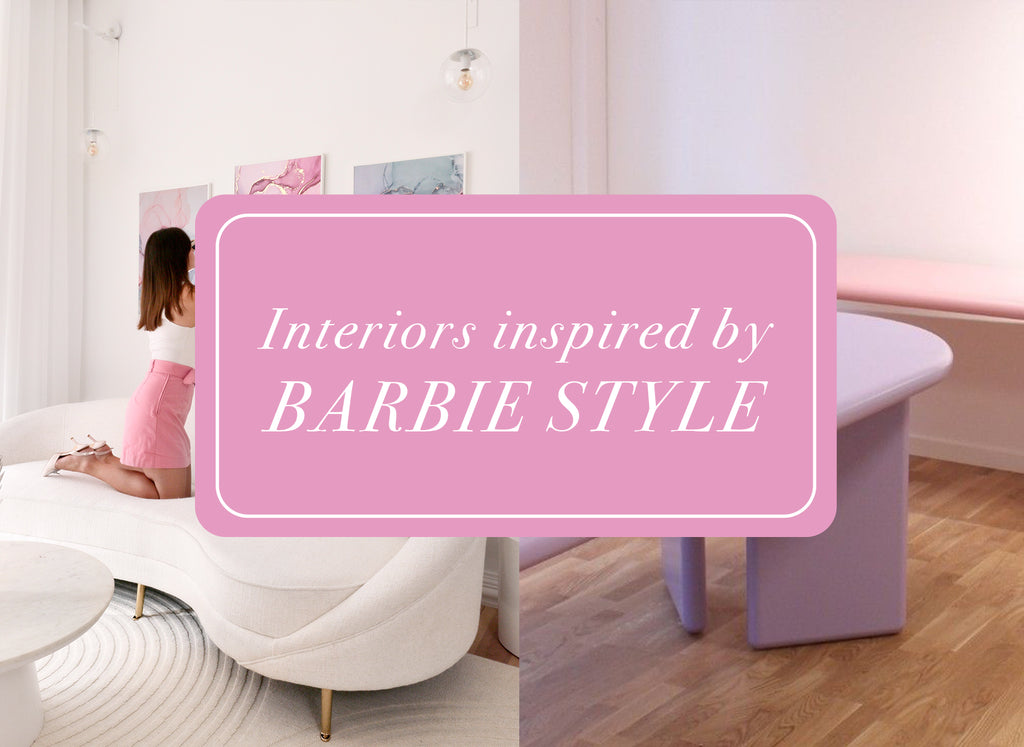 A Candy-Like World in Your Home!

Every little girl dreamed of having a beautifully furnished dollhouse like Barbie's, where pink and plastic dominated, and the dolls threw fabulous parties. Today, thanks to the premiere of a Barbie movie, we can revisit those memories and feel the urge to decorate our interiors in this sweet style.
Pink madness
You don't have to be a pink enthusiast to be inspired by this theme. Add a touch of this shade with a vase, flowers, or a poster on the wall to bring your interior to life. You can also opt for subtle pink accents that will complement a neutral decor perfectly.
Decorations in FUN style!
Step into Barbie's world by choosing decorations that bring playfulness to your home. Embrace unique and creative items like vases shaped like seashells or shiny plates. Add a touch of whimsy and make your coffee taste much better in a pink mug! 
Impractical but beautiful
In Barbie's world, not everything needs to be logical or practical. Dare to experiment with impractical but beautiful elements, like beautiful shiny ceramics ( that can't be washed in the dishwasher). Sometimes, indulging in such wild choices can break the monotony and bring small pleasures to your life.
Now, we have a question for all of you - did any of you ever have a dollhouse? Please share your memories in the comments below! We're eager to hear about your magical world.
Collection 2019
Sale 70% Off
Third slide